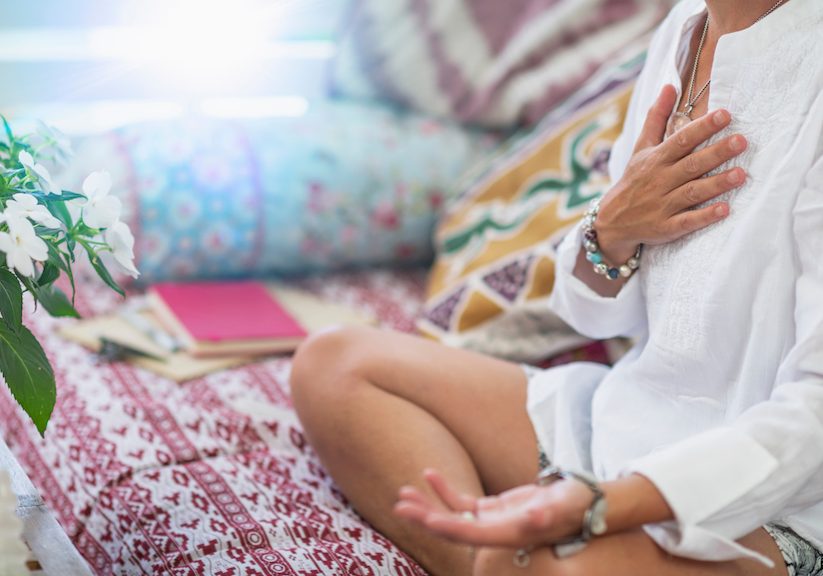 My dear friends,
Lockdown measures are slowly starting to be eased, and as these steps are being implemented, you may feel all sorts of feelings. Excitement and joy about seeing your friends and family again soon, returning to work in the next few weeks, going to the hairdresser, relief that businesses can slowly start to re-open and life becoming a little busier again.
But maybe you are also feeling anxiety about what it might be like to go back into this world where we now have to wear masks, or grief and frustration that we 'still don't have all our freedoms back', or even fear of going back to 'business as usual'.
Whatever your emotional state is (and the thoughts that come with it), I invite you to extend the pause just a little longer – for yourself – feel all your feelings, and then breathe and take a moment to reflect on what lockdown has revealed to you in terms of your material needs, your emotional needs, your physical needs, your mental needs.
What do you really need?
What changes would you like to make in your personal life and in your immediate environment?
What or who can help you make these changes? (everything's easier with a little help and support )
How can your unique Self contribute to things becoming better than they were before?
Please don't think you don't have the power to make this world a better place. You don't need to do big things! If each one of us makes a small change for the better in ourselves, in our homes and in our immediate environment, the whole world changes. One tiny little act of kindness at a time.
Even if it is 'just' changing our mindset from 'nothing will change anyhow' to 'maybe there's a possibility, I will try'. If we all try, miracles can happen.
And even if you don't do anything right now – if you just extend the pause – how much of a change for the better that will already be for you and the world around you! Remember, everything is interdependent and interconnected. The good that you do to yourself, goes out to everyone and everything.
May extending the pause nourish you deeply and allow you to come out shining your unique light. The world needs you!
With love,
Pamela
Get our latest articles straight to your inbox