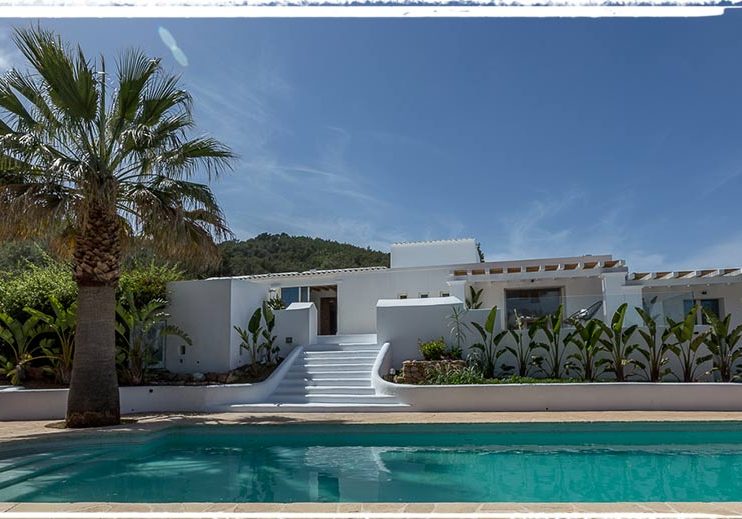 Ibiza Retreat 2021

When: 9th -16th October 2o21
Where: Can Tunio, Santa Gertrudis, Ibiza
With: Pamela Strasser (www.makelifegr8.com)
and Gemma Mallol (http://www.stillflowingyogateachertraining.com/)
Theme of the retreat:
 "RealEase – A return to resource, fun, enjoyment and celebration"
A Week of Yoga, Mindfulness, Somatic Movement, Dance and Creativity with an emphasis on enjoyment, resource and fun to release all those covid-related, pent up frustrations, anxieties and physical restrictions, and celebrate coming together again.
The retreat is held in a stunning, secluded Finca in Santa Gertrudis, Ibiza, which features an outdoor pool as well as an indoor and an outdoor yoga space.
We will offer a daily 2.5-hour practice in the morning and two 1.5-hour evening sessions, to leave you some free time to go to the beach, explore the island or simply relax by the pool. Of course, attendance is not compulsory – this is above all your retreat, if you need more 'me time', take it! See the schedule below for more details.
As we want to make this retreat as personal as possible, spaces are limited to maximum 14 people.
 Schedule:
Saturday 9th October is arrival day, you can arrive any time after 14h and use the facilities (pool and yoga shala), we will have dinner together at 19h30.
Sunday to Friday:
8h30-11h: Morning Practice
11h: Catered Brunch
Free time
17h30-19h: evening practice on Tuesday and Thursday
19h30: Catered Dinner on arrival day, Tuesday and Thursday
The other nights are left free so you can explore the restaurants on the island since we've all missed going to restaurants so much.
Saturday 16th October is departure day, we will have breakfast together, the premises need to be vacated by midday.
Price: 995€ per person
The price includes:
– accommodation in a twin bedroom with en-suite bathroom
– all classes
– vegetarian brunch everyday (with vegan options)
– 3 catered vegetarian/vegan dinners ( 2 nights are left free to eat out in restaurants and on the last night we eat out together)
– tea & coffee all day
– free use of the kitchen
If you are interested, please request your registration form via email to: pamela@makelifegr8.com
Places are given on a first come, first served basis upon receiving a 350€ deposit (account details are stated on the registration form).
Get our latest articles straight to your inbox